Chris's New Toy!

---

Chris's new 50 BMG bolt-action rifle from ALS!
ASSEMBLED WEIGHT - 35 POUNDS
OAL CONVERSION ONLY - 50 INCHES
OAL ASSEMBLED CONVERSION - 59 INCHES
METAL MATRIX COATING - FLAT CHARCOAL BLACK COLOR
BARREL - 33 INCH MATCH GRADE PAC-NOR 1 IN 15 TWIST
BOLT - 2 LOCKING LUG 1 1/4 INCH ROUND MCMILLEN STYLE AUS TEMPERED
RECEIVER - MACHINED FROM SOLID STEEL WITH ZERO CLEARANCE FITTING TO LOWER
MATERIALS - RECEIVER, BARREL, AND MUZZLE BRAKE : 4140 CHROME MOLYBDENUM STEEL
POTENTIAL ACCURACY OF 1 M.O.A. AT 1000 YARDS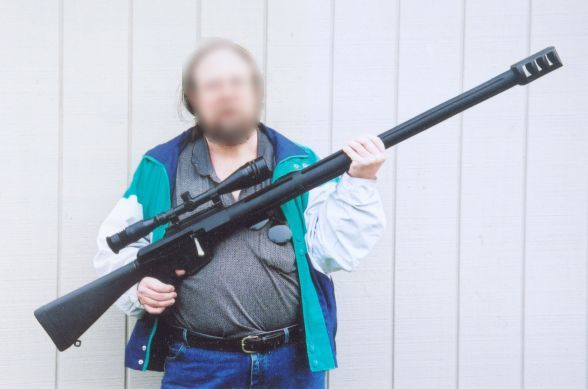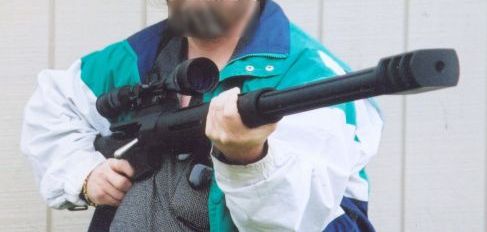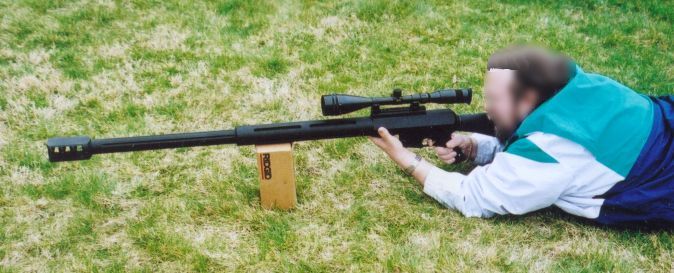 <>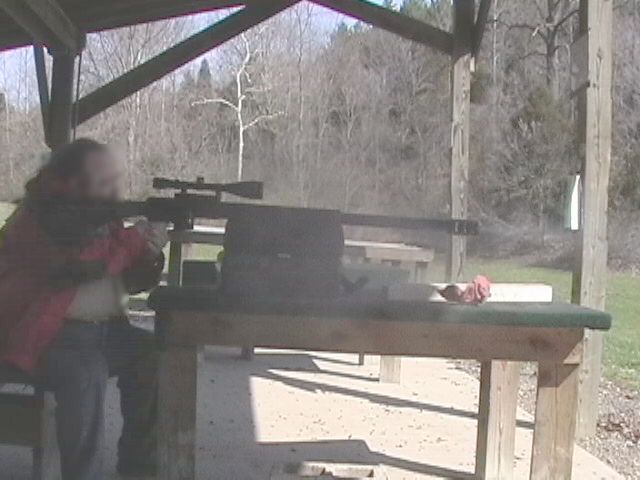 See the very first shot in AR50b.mpg!
>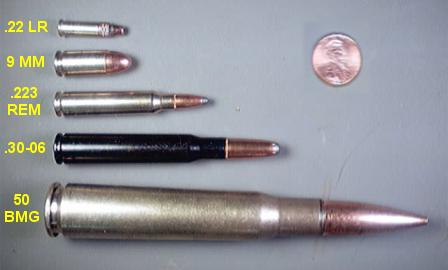 Above is a comparison of some common sizes of ammunition:
22 LR -- Pistols & Rifles. Used for target practice and in many so-called "Saturday Night Specials"
9 MM -- Used by many police pistols, US Military pistols, Uzi submachine guns
.223 Remmington -- Using in the M16 rifle, other assault rifles
.30-06 -- High-powered Rifle, used for deer hunting, etc.
50 BMG -- .50 cal. Browning Machine Gun. Note that this is a steel bullet vs. the others above are lead. This is because it is intended to be used against "hard targets" such as planes, armored vehicles, etc.
---

This is a relatively inexpensive conversion. There are a few a bit cheaper, but they have some serious deficiencies.

A few notes on things to look for on an AR-50 conversion:
Are they using a good barrel? Some use the finest, some use surplus.
Is it a "real" bolt-action gun? Do you open the bolt with the handle, pull it back, the spent brass ejects, you slip in a new round and close the bolt? Many have you pull the whole bolt out of the end of the gun, sometimes the shoulder pad comes with it. Some have you push out the pin and pivot away the lower to load. Some even have a "bolt" that must be screwed in and out with a crank handle!
Is the receiver machined out of a block of steel, or is it some tube stock with a big fat cylindrical bolt inside?
Is the barrel guard really thick enough for all the abuse of a heavy gun being wrestled around?
Is the muzzle break a well designed weldment, or just some tube with angled holes drilled in it?
---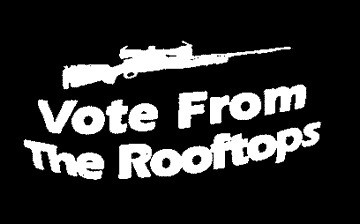 If you'd like to read the collected ignorance, misinformation, and false logic about why these guns are pure evil, check out: Voting From The Rooftops at VPC.
---
©2002