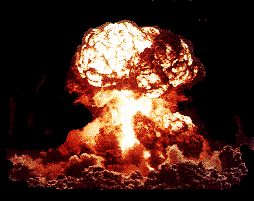 Russian nuclear missiles may launch by themselves!

January 1st, 2000
The Y2K Computer Bug!
Doomsday??

(Please wait till this page loads completely -- it's worth it!)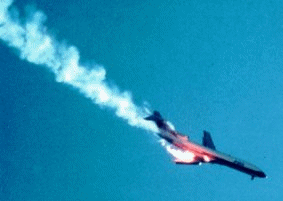 Planes may fall from the sky!


Food stores might run out and close forever!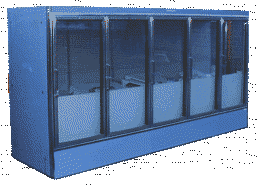 Home appliances may malfunction with catastrophic results!


There may be runs on banks!!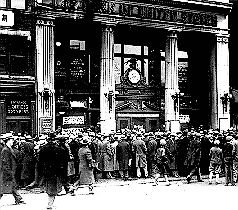 Clocks may run backwards trying to reach 1900!

Elevators may drop passengers to their death!


Your home computer just might go haywire, or at least lie to you!

Your home electricity and water may shut off!


Traffic lights might blink randomly causing traffic to back up for miles!



You may suddenly owe thousands of dollars of interest on your credit cards!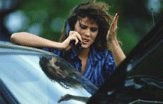 Your car or truck might not start again for 100 years!

Millions of people will drink cheap champagne and put on stupid hats!

All of this as seen on NBC TV -- if it's on TV, it has to be true!!!
---
How can your protect yourself and your loved ones?


Chris's Y2K Talisman File!

This seeming simple computer file will protect you and your family from all the above listed horrors and more. We will custom make a special specious Y2K Talisman FileTM exclusively for your use. Just place it on each of your computer's hard drives and its sophistical functions will protect against all the terrors of the Y2K bug -- or your money back! Yes, you have nothing to lose -- satisfaction guaranteed or you may return your Y2K Talisman FileTM for a full refund!

A single Y2K Talisman FileTM will extend this protection to your computer, your home, everyone living in your home -- even your vehicles if they're in an attached garage.

How about loved ones who don't have computers in their homes? You can protect them too! Just order a Y2K Talisman FileTM for them, copy it onto an ordinary floppy disk, and place it anywhere in their home. They'll be just as safe too!

How can you get your very own customized Y2K Talisman FileTM?

Just send $19.95 in US funds to for each Y2K Talisman FileTM:

C.A.T., Inc.
ATTN.: Y2K Orders
P.O. Box 292039
Dayton, OH 45429-0039

For each Y2K Talisman FileTM ordered you must include the following information about the household to be protected. Incomplete orders will not be processed:
E-Mail Address:
Name:
Address:
City:
State:
Country:
Size of Family:
House Floor Count:
Number of Cars or Trucks Owned:
Your Favorite Color:
You must include an e-mail address for delivery, as all Y2K Talisman files are delivered via e-mail. Please allow 30-90 days for delivery -- don't wait till it's too late!

For more information or
to check on your order status click:
More Information
---

It's also never too soon to start worrying about the Y3K problem -- see www.Y3K.com!
And what will happen at Y10K when we need to add a whole digit?
And the biggest problem -- the Y5B problem -- see www.Y5B.com!
---


This Y2K Webring site owned by Chris.
[ Previous 5 Sites | Previous | Next | Next 5 Sites | Random Site | List Sites ]
---
<!C-STOP TABLE CUT HERE ©1999